Term papers, dissertations, routine homework, and college essays are not entertaining at all. Sometimes you don't have enough time to complete them especially if you have a part-time job. This is where an essay writer service comes in handy.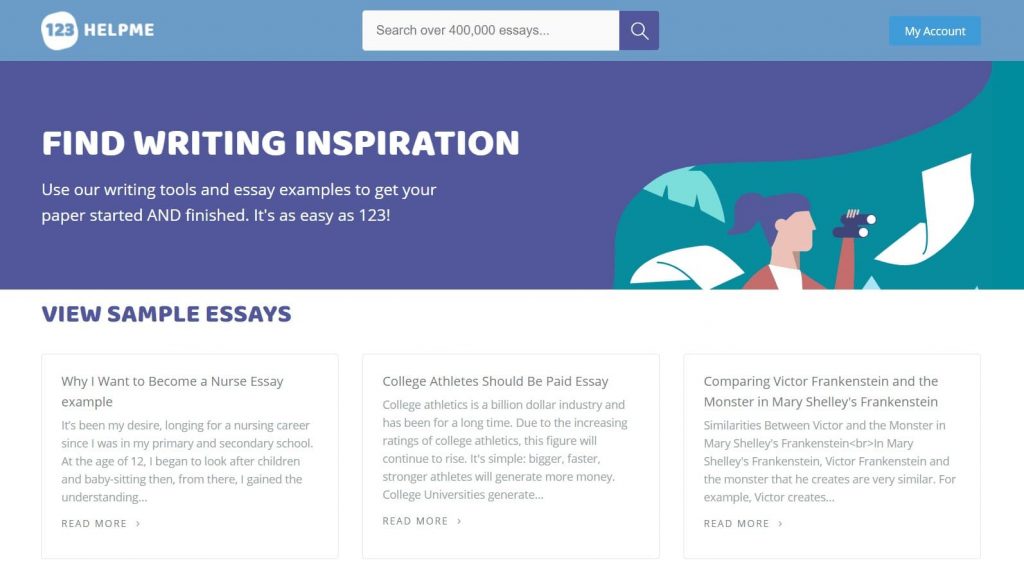 One of the biggest challenges you will face as a student is scam writing services. And that's why, before you open a 123HelpMe free account you need to assess the company's credibility.
How to get essays from 123helpme
Most students want to find out how to get free essays from 123helpme. This writing service is a storehouse of numerous academic essays. However, it is the wrong site for you if what you need is a custom paper. A wide array of topics on different fields of study is available at reasonable prices. The already written texts are tagged differently, e.g. research, term, free, good, better, unrated, powerful, and strong papers. Suppose you want an essay on sociology: here's the procedure you have to follow:
Visit the 123helpme login page, search 'sociology', and there you will find a variety of essays on this subject matter
Preview several essays
Pick one that interests you and click on it
Choose your category, i.e. free, good, better, strong, etc.
Open the document and pick a plan- whether you want to pay on a monthly, quarterly, or yearly basis
For a higher rating and word count, you will pay a higher price
Enter the payment details
Take your essay once the transaction is completed

Pricing
The cost of an order depends on its tag, i.e. research or term, powerful, strong, better, unrated, or free, and so on.
Research papers: they have a deep green band, and their price is $34.96
Term papers: they have an aqua label (sea green) and sell at $29.95
Powerful essays: tagged blue and cost $24.95
Strong essays: purple banded, available at $19.95
Better essays: yellow tagged, at $14.95
Unrated essays: orange label, and cost $6.95
Free essays: they cost nothing and have a red band
How about customer support?
Email is the only customer support platform. It takes decades before you get your email replied, as evident from the online 123HelpMe essay service reviews. I won't lie to you; I cannot use this service. I was in desperate need for an original essay, but when I evaluated the site, I realized it is one of the worst writing websites. I bet the 123helpme customer service phone number doesn't exist. So, who would you turn to if you get the wrong paper?
What do 123HelpMe.com writing company reviews say?
Most clients complain about the slow customer support and poor quality of the papers. Note that you cannot use the purchased essay as your own. Meaning, that the copyrights belong to the writer who, unfortunately, you cannot contact because they are unavailable directly on the platform. In other words, you might end up with an essay that has been duplicated over and over. What's more, the company accepts donations of old papers, which are later they re-sell to customers.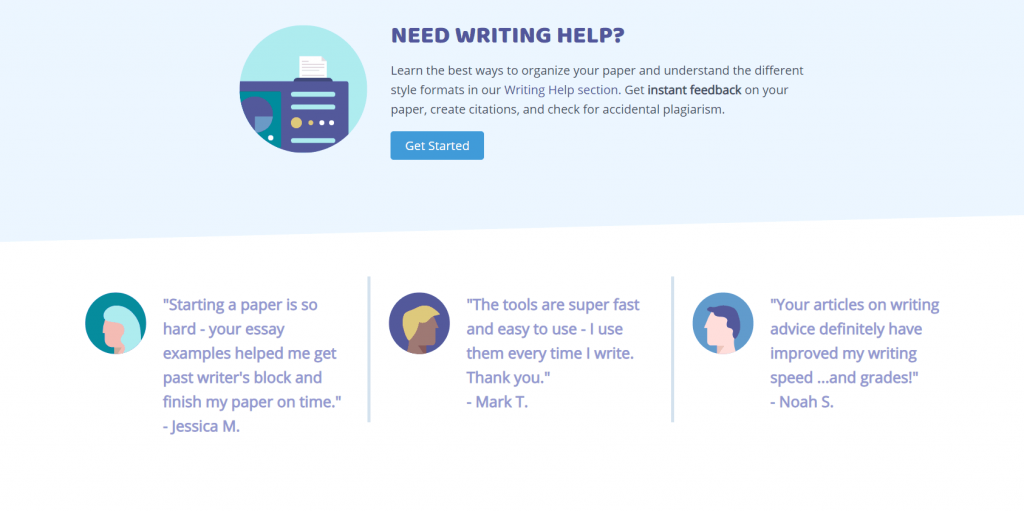 Is 123HelpMe.com a scam?
Where on earth can you find free or ridiculously low-priced and reliable services? Rest assured that a free paper is a bad news. 123HealpMe.com has no writers; so where do the papers come from? Is this a service you want to use? Stay away from this site.
We recommend you to choose alternative essay writing service with TOP writers, guarantees and cheap prices!