Is your academic assignment giving you a rough time? You can always count on an essay helper- not just any service but a reliable writing company. Read the essay service review of WriteMyEssay4Me.org to make an informed decision.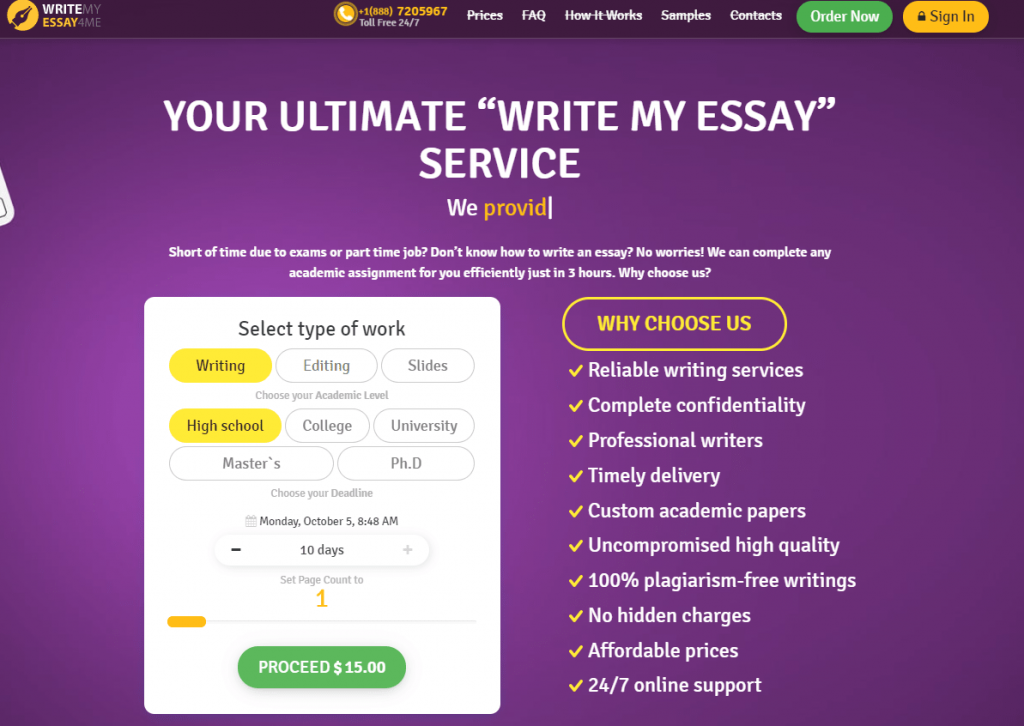 WriteMyEssay4Me.org writing service was started by college students to help other students. It is located in Orlando and claims to provide custom written papers by professional writers at reasonable prices.
How it works
Click on the 'order' menu on homepage
Fill out your ordering details
Let the agent guide you through the process
Proceed with payment (PayPal)
Your project is assigned to the writer who matches your academic needs
After completion, the paper is proofread by an editor
Download your paper from your personal dashboard once it's completed
How much it costs
The cost is dependent on your academic level, deadline, and the number of pages you order. If you are searching for 'write my essay for me cheap', this is not the place. The company says that their service quality is the highest in the writing industry hence the relatively expensive prices. I ordered an essay on sociology with the longest deadline of 10+ days and burnt through $28 per page for a premium paper. The shortest deadline is 3 hours (I would have coughed $45 then). I also tried to apply for a discount but the discount page wasn't available. So, why would they lie about the discount benefit?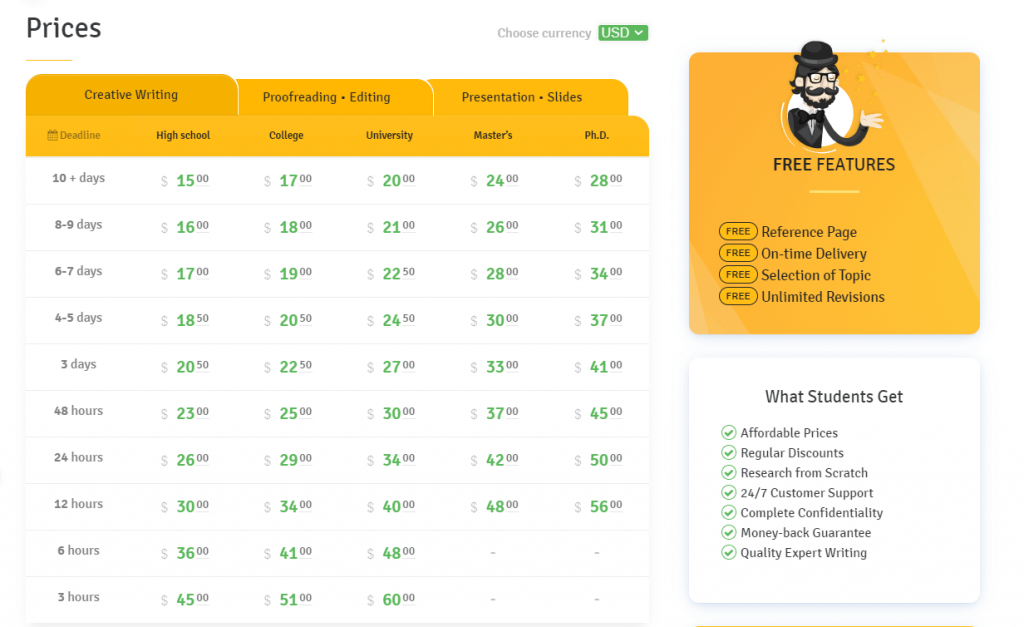 Communication
You can reach the customer support team via three means: live chat, toll-free phone call, and email. You may also submit a comment on your personal dashboard. The only good thing about WriteMyEssay4Me.org writing company is that the agents are available all the time. However, I found them a bit annoying- one of them kept asking if I need help even after telling him I need 5 minutes to examine the website. I was forced to minimize the chat constantly.
About the Essay Writers
Apparently, there is no information on the credentials of the writers and customers have no rights to cheese their preferred writers. When I enquired to see the qualifications of the person handling my essay, the agent said that they don't disclose personal information. But when I received my Sociology essay, it was crystal clear that they don't have what it takes to complete graduate-level work.
When I complained about the poor quality of my essay, they offered to give a free revision which took longer than I expected, leaving me anxious as the due date was approaching. Unfortunately, the revised copy wasn't satisfactory. I gave up on WriteMyEssay4Me.org scam service and decided to do it myself.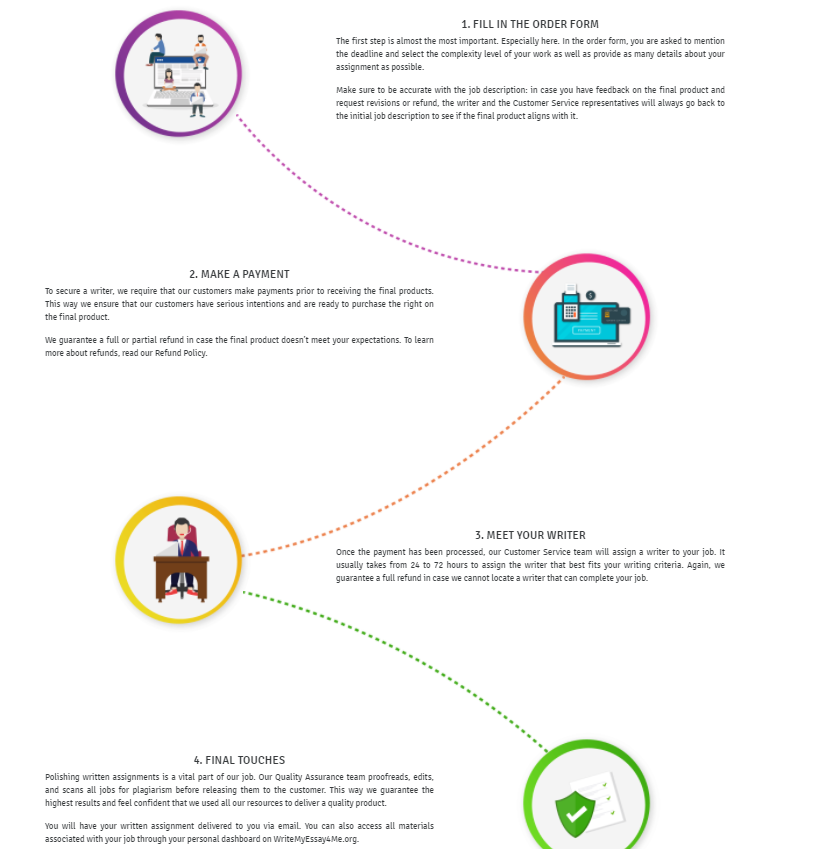 Testimonials and reviews
There is no negative comment from the past clients. I gave my feedback, which was not pleasant, but it never showed in the testimonial section. That means all the good writemyessay4me essa ywriting reviews are made up to attract more customers. This essay writer service will smooth talk you initially, only to squander your money at the end of the day.
Wrap up
In the beginning, WriteMyEssay4Me gives all sorts of guarantees from unique papers, flawless grammar, timely delivery, and money back surety. Evidently, they sweet talk you so they can get your money and what follows is a nightmare. Avoid this service at all cost.
We recommend you to choose alternative essay writing service with TOP writers, guarantees and cheap prices!